What does Edgar Allan Poe, Ernest Hemingway, Nick Joaquin, and Paz Marquez-Benitez have in common? They are some of the known short story writers. Popular novelists such as Stephen King, Neil Gaiman, and Joyce Carol Oates also wrote short stories. Some writers even started their careers writing short stories before they published their novels.
You may think that writing a short story is easy because, well, it is short. But writing short fiction is like packing for a trip. You have a baggage allowance that requires you to bring only the essential. Everything you need—items for a safe, comfortable, and enjoyable vacation—should fit in your luggage.
No more, no less. And that's the challenge, especially when you're a beginner writer.
Here's the list of topics discussed in this article.
Before You Write a Short Story, Know These Things
What is a Short Story?
You are writing a short story when:
Your narrative is longer than a flash fiction, but shorter than a novel. Short stories can have a word count between 1,000 to 30,000 although others classify works above 10,000 words as novella. Most anthology submissions ask for 3,000 to 10,000-word stories while online magazines prefer shorter stories that are easy to read using mobile phones or on the go.
Your story involves only a few characters. Limited words mean fewer words to explore or describe a character. It is typical for short stories to have one to three characters.
You have one message you want to get across. Writers use fiction to teach a lesson, present a unique perspective, or communicate an idea.
Your story focuses on one event. A short story is straightforward in a way that often, its goal is the resolution of one conflict. For example, despite some intricate layers hidden in the stories, the short stories of Sherlock Holmes focus on solving a case.
The Elements of a Story
The elements of a story remain the same regardless of the length. Your story happens somewhere or sometime. Your character gets involved in a series of event to resolve a conflict. This story should deliver the writer's message to the readers.
What to Write About
Before you crack your knuckles and settle down to write, pick an idea to write about. There are different ways to get an idea, if you don't have one.
Mine idea from prompts and story ideas you gathered.
Pull idea from your own experiences.
Eavesdrop or people-watch.
Browse for ideas on social media.
Read a book or watch a movie to get inspiration.
Outlining a Short Story
Some writers like their stories researched and planned before they write it. Others prefer the thrill of discovering the story as they write. Whether you're the former or the latter, you need an idea where you're going. Plotters are planners who like their trip mapped on the GPS, accommodation and transfers arranged, and itinerary printed out with check boxes before them. Pantsers prefer spontaneity, like backpacking and adjust their travel as necessary.
Outlines guide your story to where Point A and Point B are. It shows the story elements you necessary to get the message across. It helps you evaluate your story and discover possible plot holes before you write them. Watch Dan Harmon talk about how to outlines using the story circle.
You never learn how to write a short story. You only learn how to write what you're working on now.
Now that we get the basics down, let us discuss the how.
As a short story writer, you have the responsibility of taking your readers on a memorable journey, introducing them to unique characters, teaching them something new or changing their perspective. All these before sending them home with a satisfied ending. All of that in a few words.
How can you convince a reader to spend an hour or two with you?
The writing process varies with every writer and every story a writer needs to tell. This article does not provide a rigid step-by-step process. Instead, we'll talk about the guide that you need to remember or go back to whenever you want to write a short story.
Write the First Draft in One-Sitting
In her Masterclass on the Art of Short Story, Joyce Carol Oates advocates the practice of finishing. She said that writing the last sentence of a story has a neurophysiological impact on the writer. Knowing you completed a work gives you a rush and the sense of accomplishment. Therefore, new writers should begin by writing short stories.
Put aside an hour or two to just write. Write your story in its entirety. Disregard the word count or the grammar for now. Ignore the niggling voice telling you that the sequence of events is off. Don't worry if you don't have the names for your characters yet.
Just write.
Focus on getting the story out. Write the ideas as they come. Type the scenes as you imagine them. Note down the dialogues and settings and characters.
Finish the first draft.
Once you've finished your story, leave it, but don't forget about it. Get up, fix yourself a cup of coffee, and stretch your legs. After a few hours or a day, if you can stretch it, read your draft again.
It's time for your story to go through a thorough scrutiny.
Find Your Characters and Get to Know Them
Read your draft and list down the characters in your story. Who is the protagonist? Who is the antagonist? Who are the ancillary characters? What do you know about them?
Knowing your characters will make for an effective storytelling. For example, using the likeness of your sibling to write a story is easier compared to writing about someone you just met. Similarly, get to know your characters by spending time with them. Ask them questions. Learn their back stories even if those will not appear in the story.
As you get to know your characters, you will see your story from a new perspective. Will your message resonate better if told through another character's point of view? You might even discover that you connect better with a supporting character than your protagonist.
Match the Mood and Theme of the Story
The mood or tone by which the story was told will affect how the reader will perceive the message. You want the readers to feel the mood when they read your story. To do that, review the story elements to check how they work together to evoke the mood you desire.
What feeling would your reader have after reading your story and is that the best feeling to deliver your message?
Use a Strong Opening Line
When you write a short story, you have limited words to capture the reader's attention, introduce your characters, drive the plot, and resolve the conflict. Starting with powerful opening lines will intrigue your readers and captivate their attention. Open your story in one of the following ways:
Start your story by presenting a powerful image that can either set the tone of the story or use it in contrast to how the story will turn out. "Lottery" by Shirley Jackson opens with a pleasant description of summer which took a turn for a darker tone as the story progressed
The morning of June 27th was clear and sunny, with the fresh warmth of a full-summer day; the flowers were blossoming profusely, and the grass was richly green.
Start with an intriguing line that invites your reader to read more to know more. Budjette Tan's The Last Full Show opens with an interesting line of
Spencer Hontiveros liked the silence of the dead better than the chatter of the living, even if the dead didn't always remain silent around him.
Start with an action that makes the reader move to the edge of their seat like what Stephen Millhauser did with the opening line of "The Slap"
One September evening when Walter Lasher returned from the city after a hard day's work and was walking to his car in the station parking lot, a man stepped out from between two cars, walked up to him, and slapped him hard in the face.
Start with a dialogue, but not at the beginning. Begin your story in the middle of a conversation. Make your reader eavesdrop into a conversation that they want to know the complete story of. Here's an example from James Baldwin's This Morning, This Evening, So Soon
"You are full of nightmares," Harriet tells me.
Try writing a short story using this prompt from our Weekly Writing Challenge in April
Tighten the Structure of Your Story
Remember that when you write a short story, the word count doesn't leave much room to move around. Compared to a novel that covers years in a protagonist's life, a short story covers only one event. Here are some tips to narrow the scope and tighten the structure of your story:
Combine characters where possible.
Each scene should propel the story forward.
Do not elaborate on the backstory but use suggestive words.
When you're in doubt if a scene works, leave it out.
Revisit your outline and remove scenes that don't contribute to the plot.
Give Your Readers a Satisfying Ending
One common misgiving of writers when they write a short story is rushing the ending. A short story's ending doesn't have to be grand or elaborate. Your ending closes the story to reflect the change that happened after the conflict resolution. These changes may include the growth of a character or a shift in perspective or a better understanding of the character. If your ending falls flat, check the structure of your story especially of the arrangement of the scenes. The series of events in your story builds up the plot leading to the climax before it mellows down to the last scene.
Choose a Good Title
A short story's title doesn't have the same weight as the title of a novel, but it doesn't mean any title will do. Your title sums up your short story or the message it represents. You can also choose a title that is intriguing or obscure but makes sense after reading the story.
Edit, Rewrite, and Edit Some More.
Don't edit the first draft on the same day you finished it. It's good practice to step away from your story so that you can read it with keener eyes. You do not read the first draft, say, "pwede na," and publish your work or submit it for publishing. Edit until it hurts. Edit until you can't take anything out anymore.
There's beauty in brevity. Shorter stories do not equate to a writer's laziness. It's the opposite. As a writer, it challenges you to say more with fewer words. It forces you to widen your vocabulary and tighten your grammar knowledge. In doing so, you encourage your readers to imagine and envision the world as you see it.
Use a software like ProWritingAid to edit your work. It's a free editing app that goes beyond spelling and grammar checks. It analyzes the readability, writing style, structure, and transitions of your sentences. You learn about your bad habits of overusing words, using cliches, and padding your word count with glue words.
(Disclaimer: I use ProWritingAid in writing and editing my stories and those submitted to LitArt Hub. If you sign up for their PRO version using the link above, LitArt receives a commission that will contribute to maintaining the website and creating a fund to pay our website contributors.)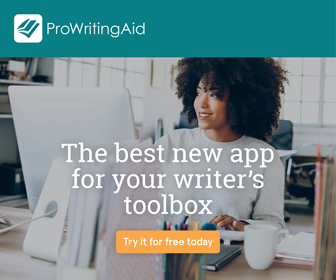 What's Next?
After you write a short story, after the grueling editing session, it's time to share it for the world to see. Here are some ways:
If you still doubt you did a good job, ask a fellow writer to read your work. They can point out errors you might have missed.
Send it for professional editing if you're working on a piece to submit to a prestigious or high stakes writing competition.
Post it on your blog and ask for feedback from your readers.
Submit it to writing contests. They are a great way to get published—online or in print—and instant visibility for your name.
Submit it to literary magazines like LitArt Hub. We accept short stories and poems for publication on this website.
You sharpen your writing skills when you write a short story. Whether you're a newbie writer or have published novels before, use short stories to practice writing. Ray Bradbury said, "Quantity produces quality." You get better at writing when you write more and often. You learn how to spot your bad habits, your cliches, and your weaknesses. It forces you to get better, deal with writer's block, and unleash your imagination.
Now, off you go and get creative!